Things To Consider While Opting For LPG In Hotels/Restaurants
Be it restaurants, hotels, or cafeterias every industry is directly related to LPG usage. The reason seems obvious as LPG is highly known to improve productivity, efficiency, and customer service. For timely service, it's important to make the right use of LPG.
Let's check out some things you need to consider before opting for LPG in hotels or restaurants. I hope, this would be beneficial for you.
Price Of The Cylinder
The first and foremost thing you should consider before selecting a private gas agency for commercial LPG gas is the price of the cylinder. The commercial price varies from one agency to another, so we recommend you pick SHIVGAS as it has economical pricing for commercial gas.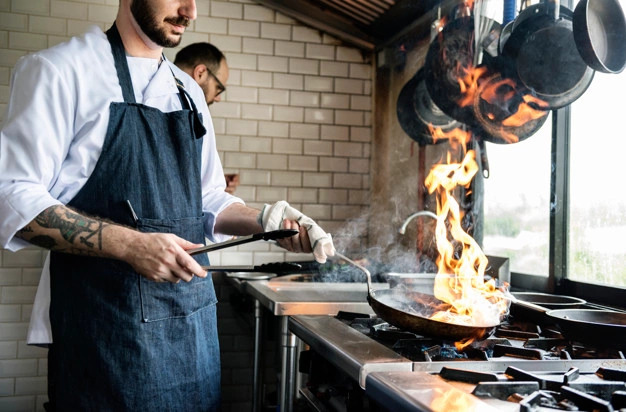 Appropriate LPG Storage System
One of the important things you need to consider while choosing the LPG in your hotel or restaurant is the adequate and well-designed storage system. During the installation, it's a better idea to keep the three main factors in mind. These include flow rate, peak load, and safety during installation.
Periodic Maintenance
The next important thing you need to consider besides commercial gas cylinder price is the periodic maintenance of the LPG. Additionally, a well-maintained LPG cylinder will ensure that your LPG connection runs smoothly without any hassle or inconvenience. Certain preventive measures and a thorough check on installation will ensure that your business is safe and secure from future complications.
Read More: How is SHIVGAS evolving as a leading LPG gas company in India?
Timely & Uninterrupted Supply
For a successful restaurant/hotel business adequate supply of gas to the burners is extremely important. This ensures there is no delay in servings due to an uninterrupted supply of gas. For an effective supply chain, make sure you choose the right agency, like SHIVGAS. Besides providing you with the best commercial gas cylinder, we are known to set a new benchmark in client satisfaction. SHIVGAS has both VOT and LOT cylinders of 33kg which provides sufficient gas to the burners for the smooth functioning of hotel/restaurant. Thus, helping you to focus on other important aspects – your business profits.
Safety Training
One of the concerns while using LPG cylinders in large amounts is uncalled accidents. One of the best ways to eliminate the risks of hazards and accidents is periodic safety training. In LPG safety training the employees of a restaurant/hotel run how to handle the cylinder in an extreme situation.
A few safety tips that help to keep your business safe and sound are:
Turn off the knob when the cylinder is not in use.

Keeping the area clean. Waterlogging can affect the health of the cylinder which manifold into serious hazards like fire accidents.

Safety and emergency training from professionals. SHIVGAS provides training to staff that enhances the preparedness of the staff in havoc situations.
Buy With Precautions
Lastly, you must check the gas during installation when buying LPG at the commercial gas cylinder price. These include an intact safety seal and cap. If you feel the safety cap or seal is damaged, contact your dealer. While taking the delivery of the cylinder look at the weight it can be either 17kg or 21kg. You can ask the delivery person to check these for you. Moreover, after connecting with the burner smell the surroundings to check if there is no leakage from the LPG cylinder.
Conclusion
In this article, we have mentioned the things that you must consider before you buy a commercial gas cylinder. If you are running a hotel/restaurant and want to own a commercial gas cylinder then contact SHIVGAS as it ensures customers are always satisfied with the right product.